M2 Fairway vs Ping G Fairway
LOOKS
Taylormade M2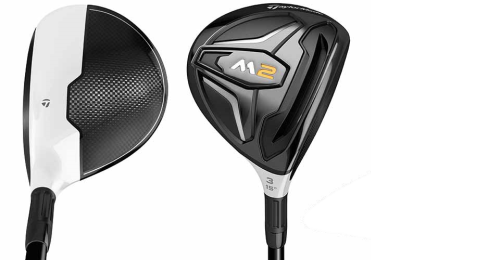 A lot of people who I have talked to have loved what TaylorMade have done with their multi
material design on the M range. Myself being one. The carbon fibre on the top of this club I
personally think is stunning and one of the best looking designs that I have seen on a golf
club.
Ping G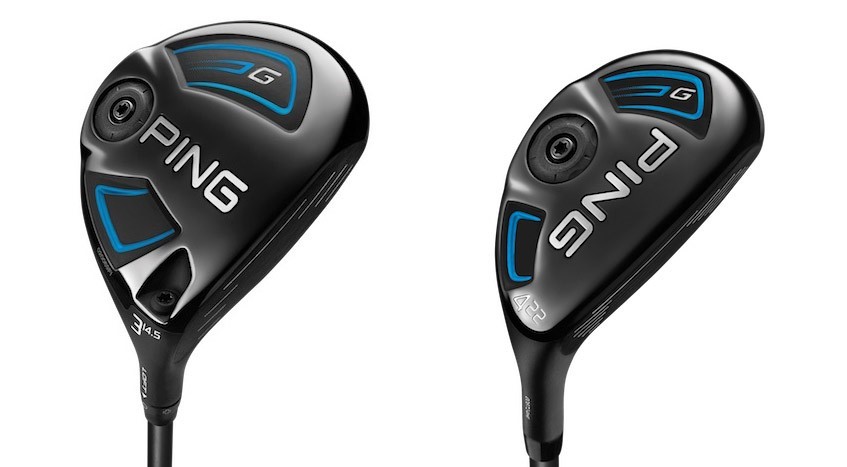 What I really like about the Ping G is the design of the turbulators. I think that they make the
club look like an aeroplane wing which makes me think that I am holding a golf club that has
had a lot of time and dedication put into it which I really like.
Looks Winner: TaylorMade
PERFORMANCE
TaylorMade M2

For me, a decent carry distance for a 3 wood is around 225 yards. So immediately
you can see that this 3 wood does carry on average 7 yards farther which I would be
very happy with. Also if we look at the backspin rpm this is only 3271 which is a low
​spin rate for me which is one of the reasons why it has a further carry distance than
what I am used to. A low spin rate would also do a couple of other things, one it
would keep the ball down if I was playing into a wind, and it would also help the ball
roll further after it has landed. Some people like this but some people don't as
sometimes you would like to be able to stop the ball on the green. In the hands this
club feels really nice, it has a really solid feel at impact of the ball and you know
exactly where the head of the golf club is throughout the whole swing.
Ping G

Like I said with the TaylorMade a good carry distance for me is around 225 yards so
the carry distance I get from the Ping G is a good distance for me which I am happy
with. You can also see that the backspin rate with this is a little bit higher which I like
personally because I like being able to hit a higher ball flight and also being able to
stop the ball faster and land it softer on the greens. Also you can see that the
sidespin rate is a bit higher but not too high which I also like because I enjoy being
able to shape the ball in the air. This club feels the lighter out of the two clubs and
feels extremely well balanced, you can feel that there has been a lot of work put into
the aerodynamics of this club as it feels like you are swinging air but while still feeling
in complete control of this golf club.
Winner: Draw
FINAL VERDICT
TaylorMade M2
My overall opinion of this fairway wood is that it is an outstanding golf club. If you are
looking for a golf club that will give you that extra distance with a really nice solid feel at
impact then this is the golf club for you. This is a gorgeous golf club while looking down on
the ball and standing over it you know you have a powerful golf club in your hands. With the
look of this golf club and the extra distance you would get from it, you will defiantly turn
some heads at your golf club.
Overall Rating 9/10
Ping G
This golf club is fantastic, it has a beautiful feel to it and while you look down on this club
you know that you are holding a precision made piece of equipment that will help you get
your handicap down. If you're looking to hit more fairways and greens, and be able to
​manoeuvre the ball in the air then this is the golf club that you are looking for. The
consistency with this golf club is what I like most about it, every swing feels identical and
knowing that you are in control of the whole club throughout the swing is a massive bonus
to me.
Overall Rating 8/10
Out of these two clubs, the TaylorMade M2 is the club that is more suited for me
considering distance and power. So if I was on form and hitting a ball consistently I would
defiantly go for the M2 Fairway. But if I was looking for a fairway wood that would help me
become more consistent and have a more forgiveness with the miss hits then I would go
more towards the Ping G.
If you have any questions or would like to know more about these clubs please don't
hesitate to contact me, talk to me in the shop.
CREDIT LUKE HODGETTS