PGA Professional James Morgan shares three simple drills you can practise at home to get your putting in shape.
The old adage of drive for show and putt for dough is as true today as it has always been. Whilst adding 20 yards to your drive would help hitting shorter clubs into the greens, being able to reduce your number of putts per round by 3-5 would help more.
Common problems are aim, stability and distance control.  Too many golfers take the putter back too far and too slowly. This leads to a deceleration through the ball, or worse still, you are going so slowly that you rush the putter head at the ball, creating a yippy stab. So, I have put together some drills you can do at home, to stabilise your body, control your stroke length and hopefully get you holing more putts in the future.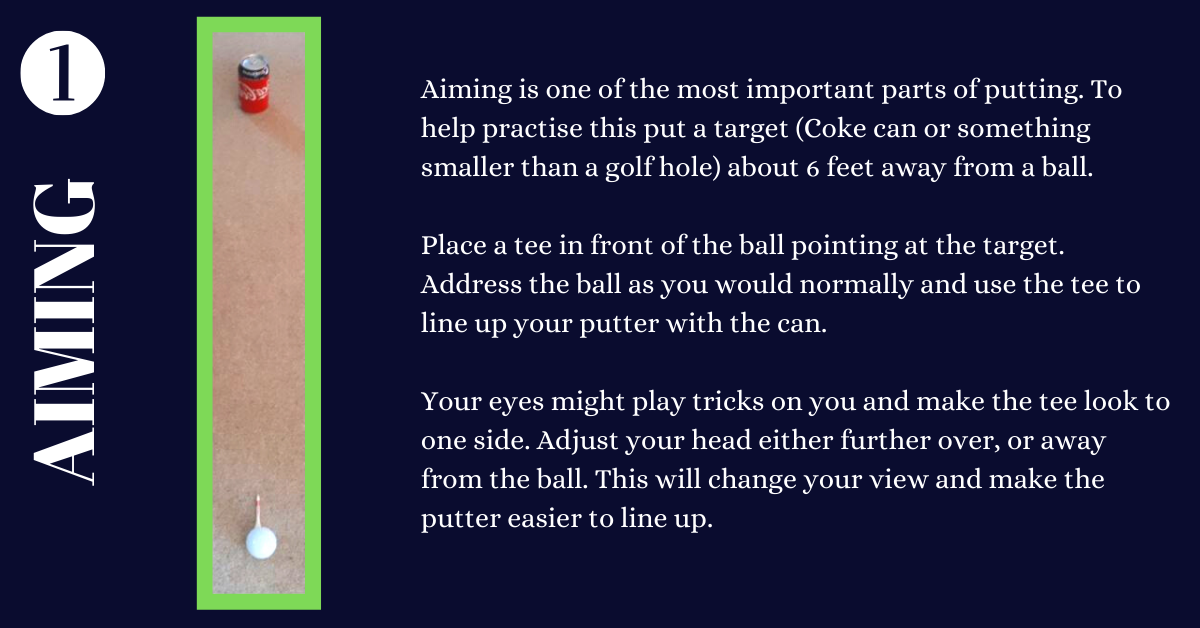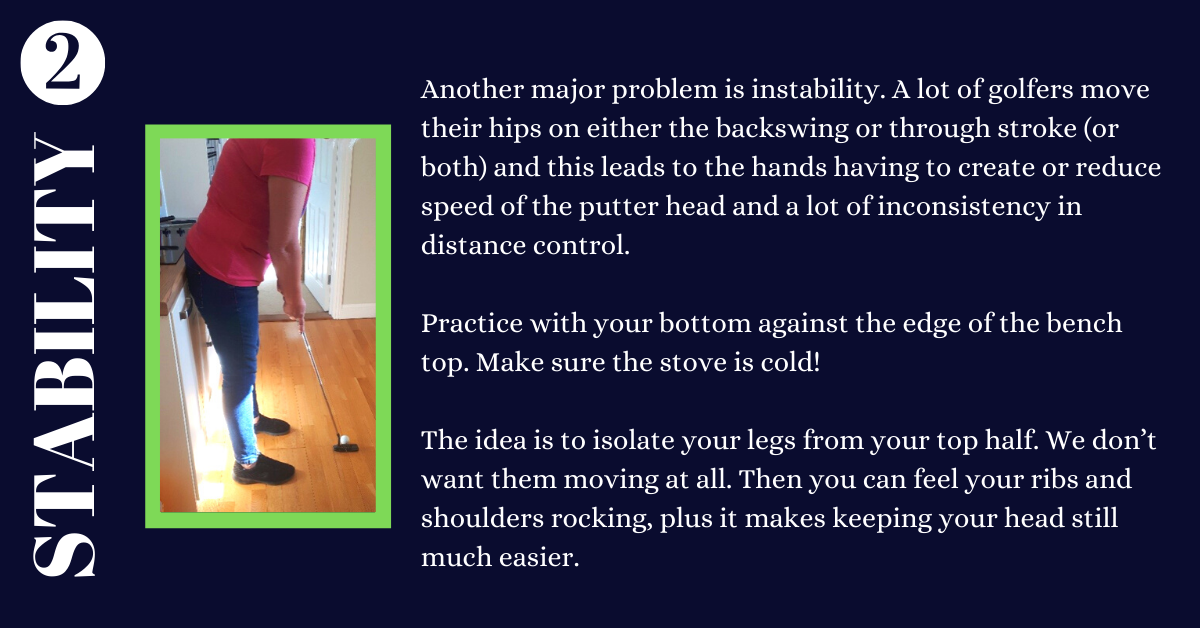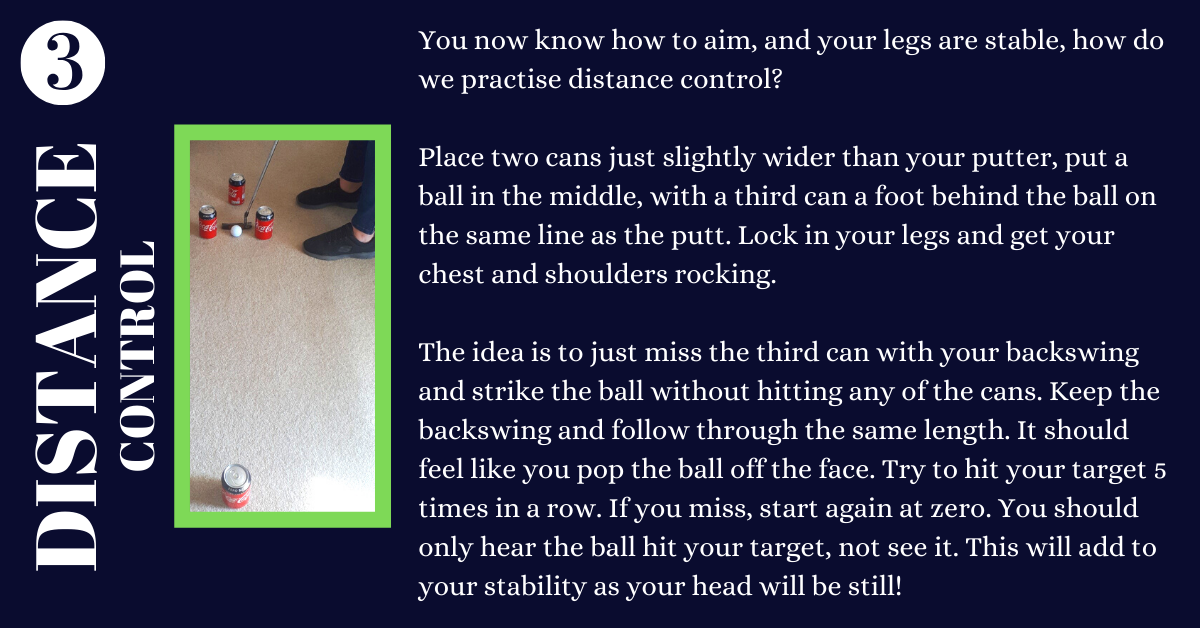 Keep practising and we hope to see you back at the Academy in the very near future. Follow us on Facebook @winchestergolfacademy for our latest updates.
Stay home, stay safe.